SeaSmart RDMTM LED Dimmer module
Download WiFi Specifications (PDF)
SeaSmart RDM™ provides remote controlled dimming of LED lights by using SeaSmart WiFi or Ethernet gateways for command/control and the NMEA 2000 bus for transmission to 32 separate dimmer modules. Each Remote Dimming Module (RDM) supports up to four separate circuits of 8 amps at 24VDC - enough to drive up to thirty - 6 watt lights.

SeaSmart gateways contain an embedded Web Server supporting live instrumentation, switching, and dimming via user configurable web pages. Dimmer commands are sent by the SeaSmart gateway over the NMEA 2000 bus where they are received by each RDM. If the commend instance matches the set address of the dimmer module, the approbate LED brightness level is set.

SeaSmart RDM™ can be purchased with the option to drive each channel using direct PWM control or dimmer level control of 0-10 VDC. In direct drive PWM, LED brightness is controlled by adjusting the duty cycle of the light source voltage (12-24 VDC). Up to 8 amps is available for each circuit - enough to drive a string of 20-30 lights directly. This mode requires a simple two-wire connection to all lights wired in parallel. An alternate option is available to provide a 0-10VDC control voltage used by some LED light in a 4-wire configuration were source voltage and ground are provided on one pair and control voltage/ground on a second pair. LED brightness is dependent on the control voltage. Multiple Lights can be wired in parallel.

Only one SeaSmart gateway is required to remote command all SeaSmart RDM™'s on the NMEA 2000 bus. However, multiple SeaSmart gateways can be used to command the same RDM from different locations. If a SeaSmart gateway has access to a live internet connection, RDMs can be controlled from the

HemSmart.net

web site using the same user interface as on-board. Once connected to

HelmSmart.net

, all dimmer module level status are logged and can be viewed at any time using

HelmSmart.net

reporting tools.With known LED Light driving voltages, total power and energy usage can be calculated using dimmer status information.

SeaSmart RDM™ uses a weather-resit flying lead cable harness to provide power and dimmer control to each circuit. Power (12-24VDC) and ground plus 4 separate command/drive signals. The cable can be quickly attached or removed using a "twist-lock" style connector, simplifying field installation and service.
Chetco Digital SeaSmart.Net™ technology makes cloud base lighting control, instrumentation, data access and data storage as easy as using a smart phone and browser. SeaSmart GPRS is bundled with HelmSmart web service instant setup. Custom development tools are also included.
T
Cloud base Vessel Monitoring
HelmSmart.net is a web site offering Cloud-based data access for SeaSmart NMEA 2000 network adapters. HelmSmart.net provides a collection of dynamic web pages that link with PushSmart Cloud Database and messaging services to present virtual dashboards. Vessel data can be viewed in a variety of formats including Map overlays, charts, spreadsheets, instrumentation, and alarm/status messages. High speed cloud servers provide 24/7 search engine access and global distribution for stored data as well as real-time messaging and live monitoring anywhere with internet access.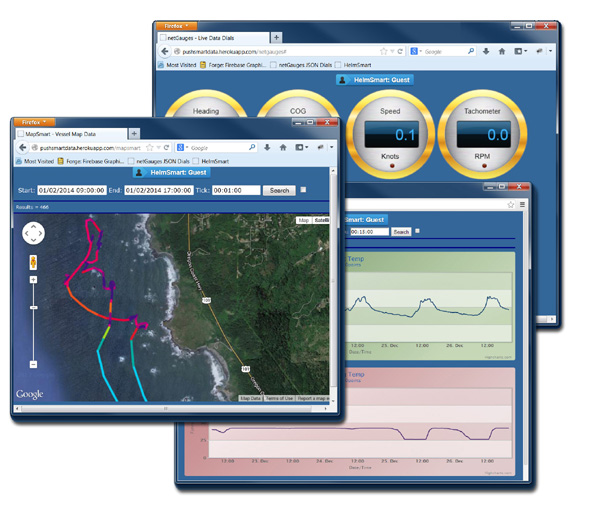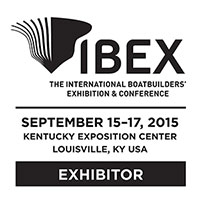 see us in booth 1044
New - Cellular access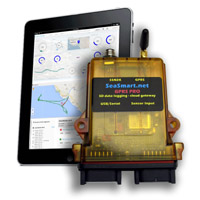 View live NMEA 2000 instrument data using cellular network
Track your vessel from any Web browser device
New for 2015!
Remote LED Lighting Dimmer module uses NMEA 2000 bus and any Web Browser device